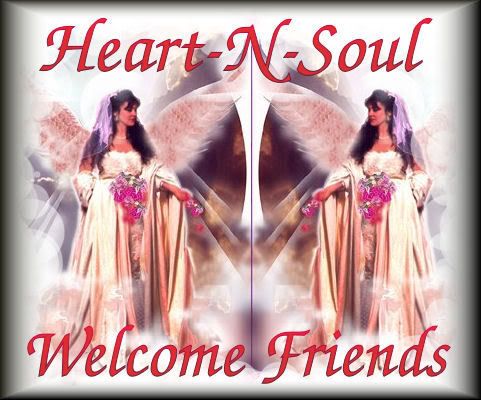 Heart-N-Soul Rules
_______________________________
 
 
We here at Heart-N-Soul try our best to have a drama free league, that's fun to come to and get away from  the everyday hussle and bussle. We enjoy playing with our friends and family and hope that you do also.
The best hope is that if there is someone in a room causing issues then please use the mute button provided by pogo.
 
DRAMA
We ask that Players and Hosts do not get involved in any DRAMA in a room, we will not tolerate this and it may cause you to get kicked from the league.  Again, use the MUTE BUTTON that is provided by POGO and you cannot see what someone else is saying that might be upsetting you.
There are people out there that do not like leagues or tournaments, this is ok its their right as well as it is our right to like them, but we do not have to argue with them, we can simply mute and return to having fun.
If you are having issues with a fellow league member try to work them out amongst yourselves if this cant happen feel free to contact a host, head td or an admin in that order. We will try our best to work out any issues.
CHEATING
Cheating is not permitted and anyone caught will be dismissed from the league. If you have to cheat to win something what's the fun in that? Not much fun thats for sure, for anyone involved.
GAME RULES:
Rules for the Touranments will be posted before a tournament starts, if you arrive late ask the host what the rules are, if they are the same as usual or if there are different ones, this is your responsibility as a player to ask the host if you are arriving late. 
If you have jumped a tournament and are not in the game room,  five (5) minutes after tour was to begin you will be removed by the host.   If you are having issues loading the game room, please contact the host so they know and can make a decision to wait or move on.
SPECIALS:
Specials are usually on the main page which will now have an Upcoming Special's Section. Watch this area for special tours, special events etc...
If prizes are offered for Special Tournaments it will be announced in the CHATBOX , please check the chatbox daily as that is where information is sometimes passed on...If you have issues signing up on the chatbox please contact ReneeRocks72398 at:
rammccord@yahoo.com
There are JUMP BOXES which makes it easier to jump tours located under tournament tab 
Daily, Weekly Monthly
UPCOMING SPECIALS:
TOURNAMENT OF CHAMPIONS (TOC)

 
 Saturday, March  7th,  @ 8:00pm
Jungle Gin 
With  Momof2Vipers/Suz
http://plus3.igl.net/tourney/heartsoul/597207/
This is a Single Elimination Tour
If you won a tournament during the month of February
you will receive an email invitation.
FAST FORWARD FRIDAY (FFF) 
  This Tournament is the one to jump
if you ever want to be #1 on the league ladder.
 If you win this tour you are moved to the #1 spot.
This is a Single Elimination Tour.
March  6th, at 7pm in Dice City Roller with Warriorsdtr/Tricia
(no auction rules)

March 13th, at 8pm in Keno Pop with Caelinnsmommy/Brandi 

February 20th, at 9pm in Vaults of Atlantis with Tmbere/Tina    

March 27th, at 10pm  in Mahjong Safari with Warriorsdtr/Tricia
PLAYERS  VS  TD'S 
 Saturday, March  14th,  @ 8:00pm
Hog Heaven Slots
(Piggy Count Rules)
Players please jump for Momof2Vipers/Suz
TDs please jump for Tharsin95/Michelle   
ST PATRICK'S DAY
Tuesday March 17th, 2009
There will be bonus buxx or special prizes in every tour.
*Special Prize for player who Jumps the most tours*
BATTLE OF THE AGES (BOA)
 Saturday, March  21st, 2009 at 8pm
Pogo Addiction Solitaire
39 &Under please jump for  Tharsin95/Michelle
40 & Over please jump for Helives302/Becka
WTG 39 & Unders on winning February   
WINNER'S OF SPECIALS:
February 16th to February 23rd!
THANK YOU TO ALL OUR PLAYERS & HOSTS!
HERES TO MANY MANY MORE YEARS OF TOURS!
BIRTHDAY WEEK WINNERS!!!!
Congratulations to the Winners!
*
Maginty67
KirbyMabel
Tmbere
Dccat2004
KCSweet37
Maryjey5
PeterJanssens2
JnncPlay 
*
Please contact Momof2Vipers at SNielson1@aol.com
(please include your pogo name )